---
Backstory

The first Arabic website for home grocery shopping and delivery web application. Asasiyat allows you to get what you need from the supermarket without leaving your home. Easy order from variety of groceries and different stores, Asasiyat also shares deals from your favourite store and helps shops that deliver reach more clients.

Challenge

In creating Asasiyat, the main challenge was to put the focus on the groceries and deals that are available for purchase. So the design should not be extravagant for no legitimate reason, as it will usually do more harm than good, as it will draw attention to the design of the site and away from the products, which leads to less conversion. We created a minimal design approach to putting light and emphasising the goods.
- 21 -
Branding
Pomegranate is one of the oldest known fruits, it is featured in books and artifacts in many cultures and religions. We incorporated pomegranate in the brand for its nutrient dense, antioxidant richness. Making this fruit a symbol of health, fertility and eternal life, Fundamental for a healthy life and a seasonal fruit, which matches the vision of the site.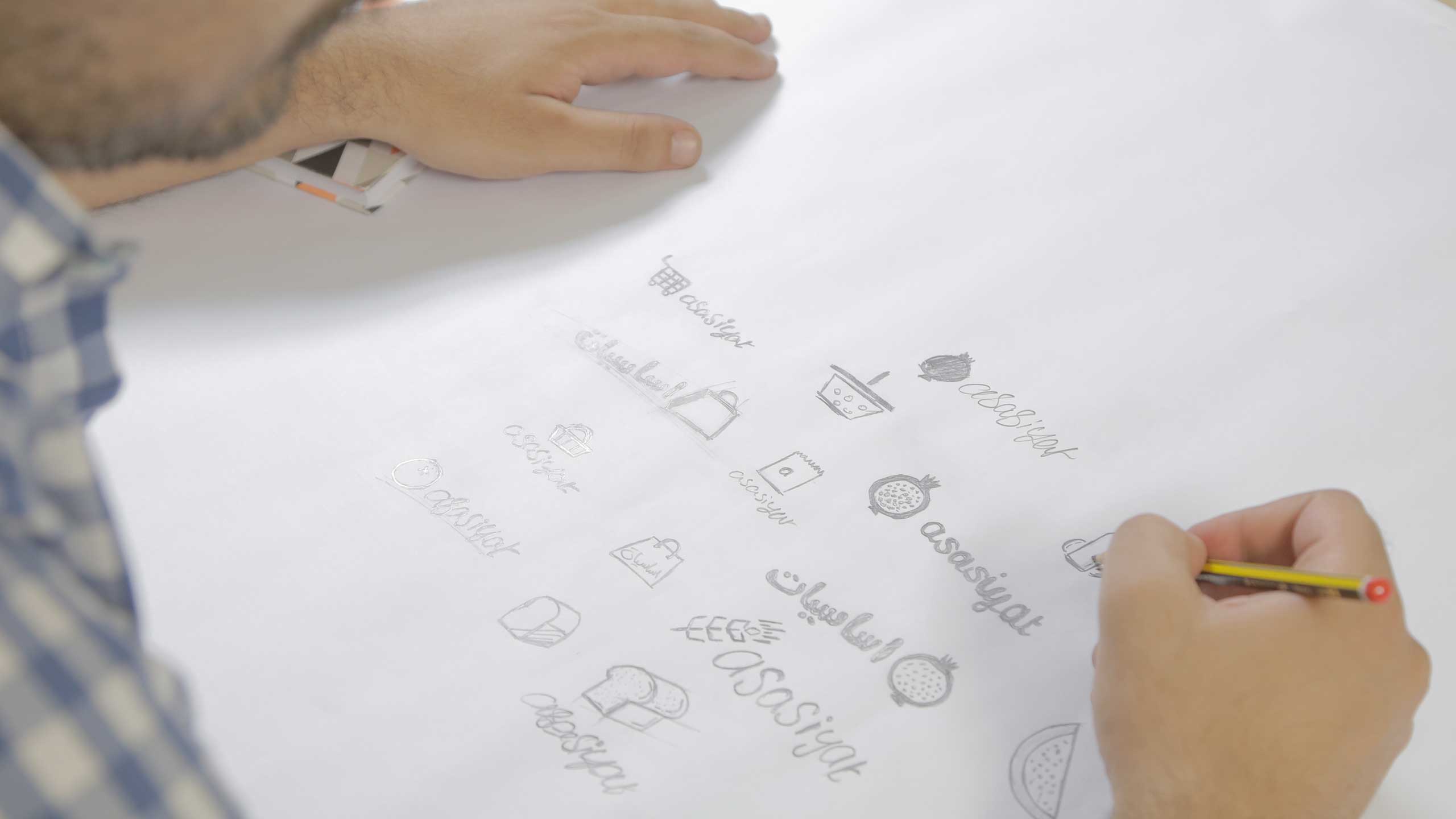 - 21 -
Wireframe
The refined sketches from the previous stage were not as comprehensive as we wanted. We wanted a prototype that conveys use cases and stories, we performed a Heuristic evaluation and usability check. We create the form so developers and visual designers can come up with a better product that functions.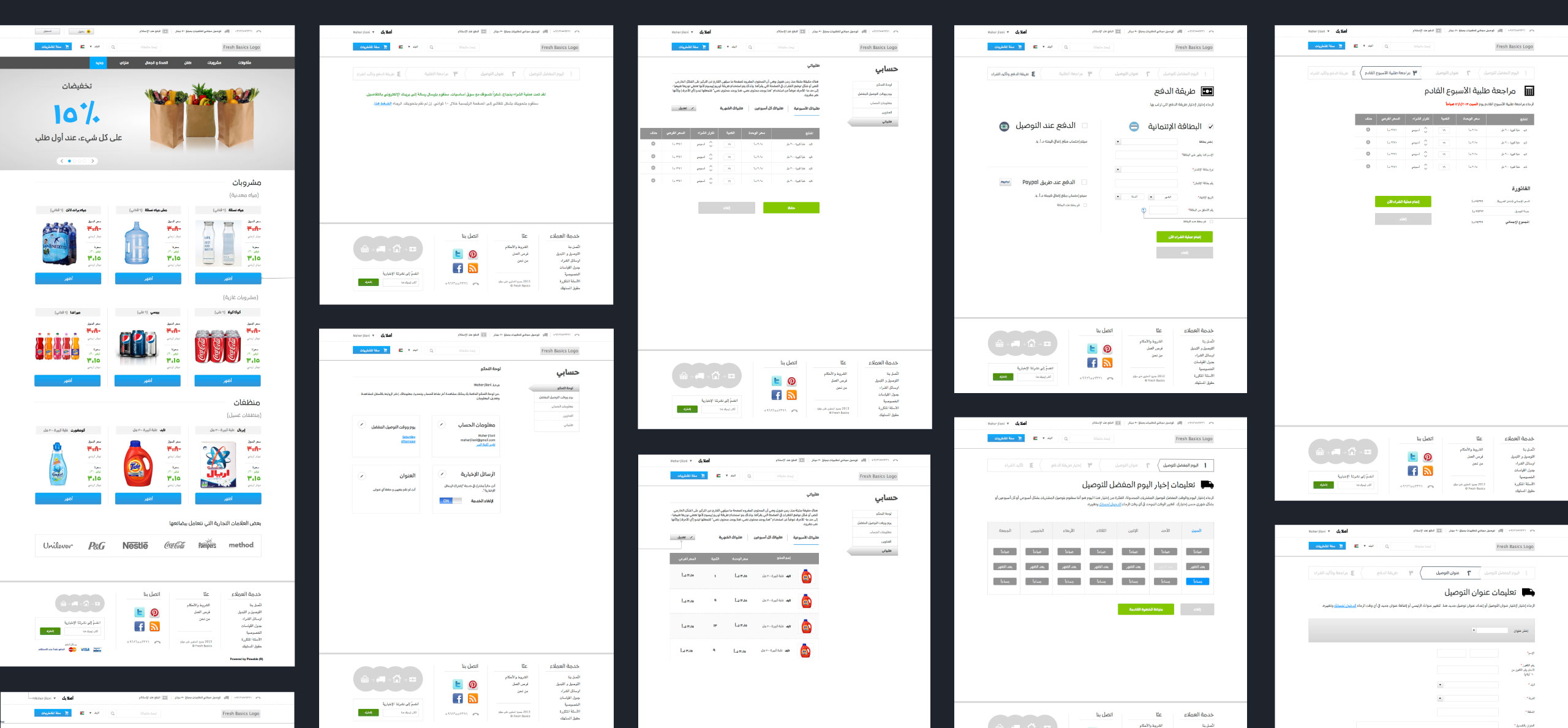 - 21 -
Conversion Optimization
Concerned with the conversion rates, we delayed the registration process, giving users a chance to use the website. We also gave the user's security assurance in the checkout and other places in the site. More, we wanted to show the progress for the users, in the checkout and the shopping cart. But, the part where we gained better conversions is reducing the distractions.

- 21 -
Outcome
Asasiyat is the essential website for your home shopping, with easy to convert methods, amazing design, and responsive site. The users now can easily choose their favorite store and order to deliver. While testing the website we implemented solutions and design audits to improve the ROI and conversions.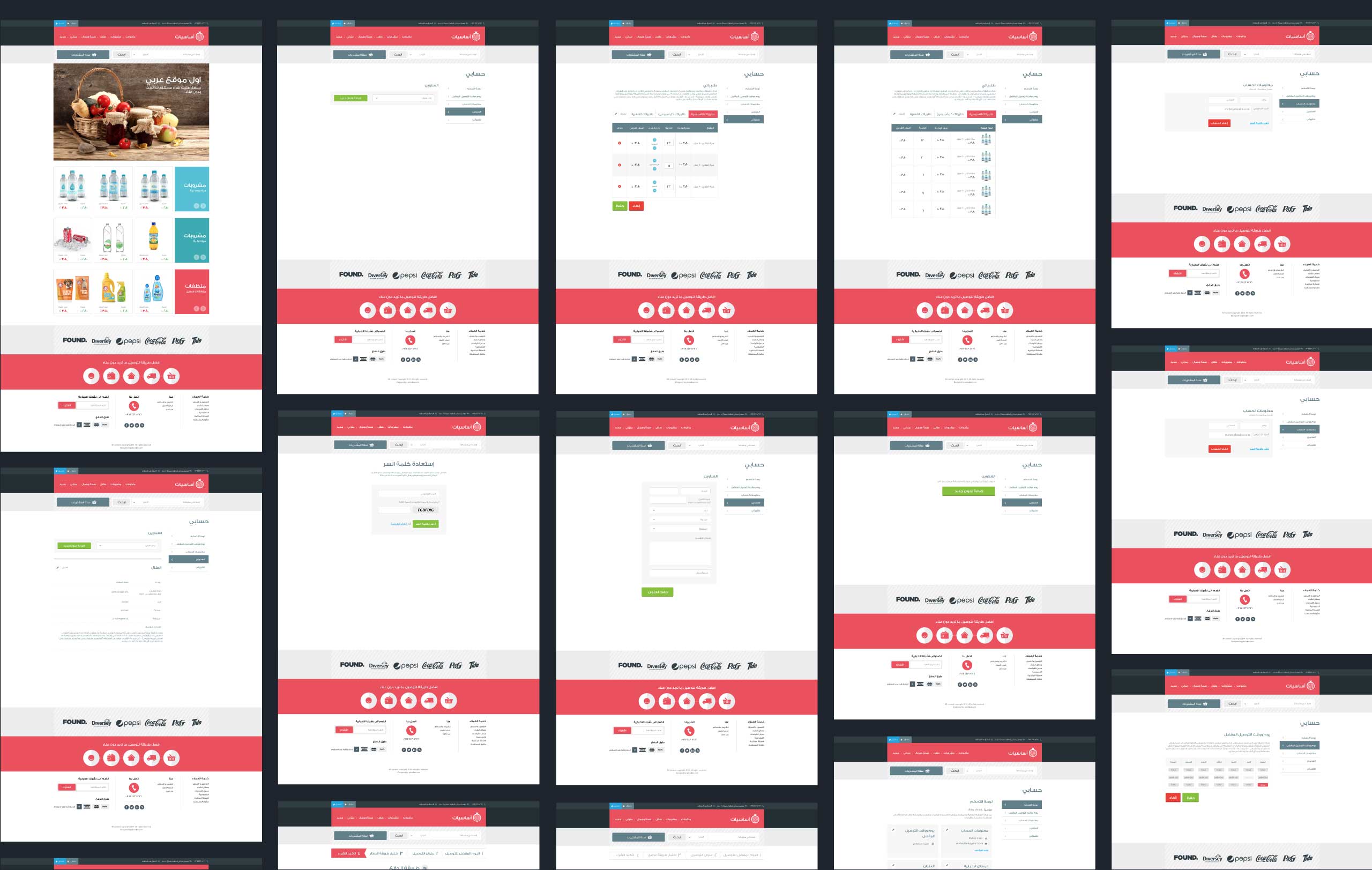 - 21 -
Responsive Shopping
Because mobile accounts for more than 50% of all ecommerce traffic, it was absolutely essential that Asasiyat optimized for mobile customers. Our main goals were consistency, flexibility and simplicity, we focused on usability and giving an the intuitive experience for the users on all screens, yet showing a somewhat similar feel to the users, like the website on bigger screens.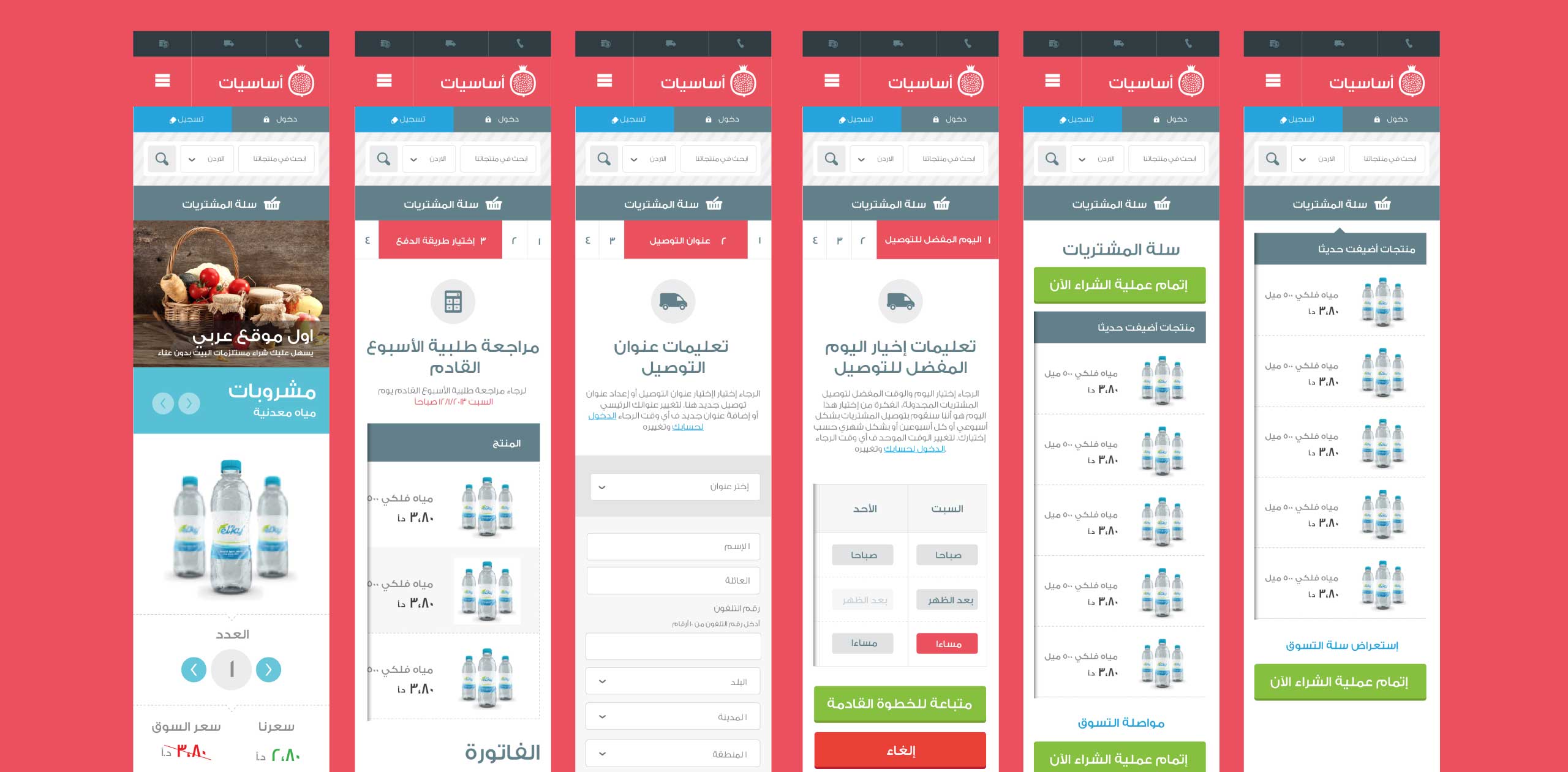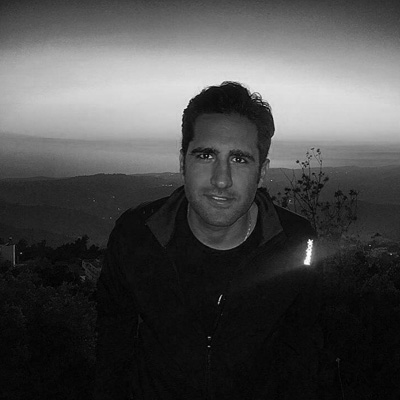 The team at Plexable have a unique vision and great eye for Design and user experience. They really helped me translate my vision and what I had in mind into a tangible user friendly app.
Mego Salbashian