---
Backstory

Enjoy your lifestyle with unique women clothing inspired by Africa. The last words have inspired us to take this project into a whole new level that shares the mysterious culture and fashion of Africa. It's an ecommerce website that allows African fashion designers sell their designs for women clothing. They approached us to redesign their website. Creating a world-class experience that suits designers and shoppers.

Challenge

Through our experience, we knew that design is a Unique Selling Proposition, and that's why we put great effort and work to develop a better experience and an astonishing design. Yet while creating Geleyi, we knew we had to take it down a notch in the UI and focus more on the experience. We wanted to showcase the designer's art and fashion reduce colors and add a credible and trustworthy design.
- 14 -
Wireframe
The shopping experience made digital, we studied the proper practice of the best way to structure the website in ways to help the users while they browse the data and move through information. Puting all the information in context and showcasing the goods in the website.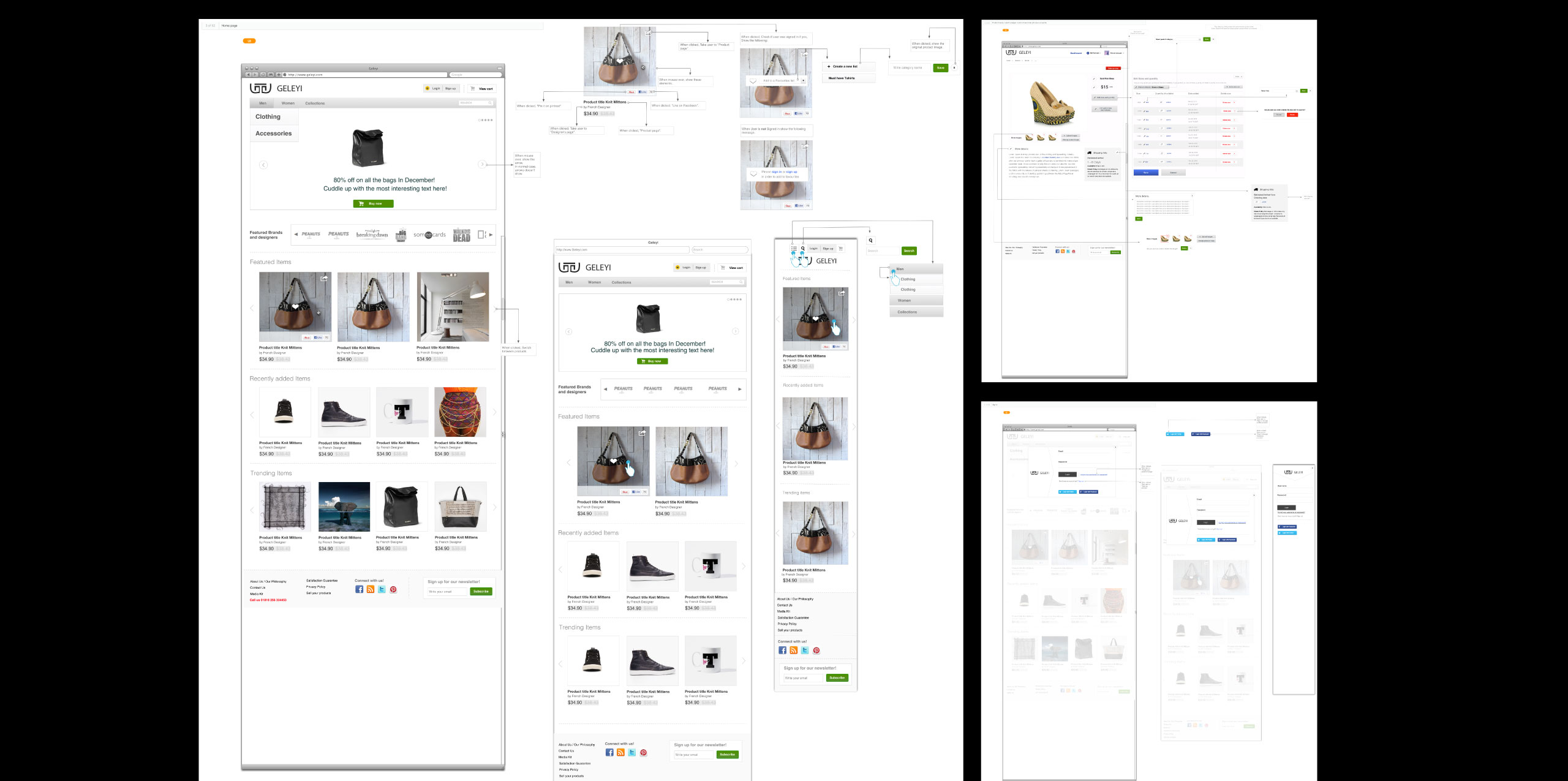 - 14 -
Navigation and Search
Our usability prototype testing showed that the navigation on smaller screens wasn't that easy, we started working on design audits until we reached a better and more usable design. Knowing that 33% of people start search on branded websites. We thought of making the search bar more visible for the users and the results must be related to what the users type in.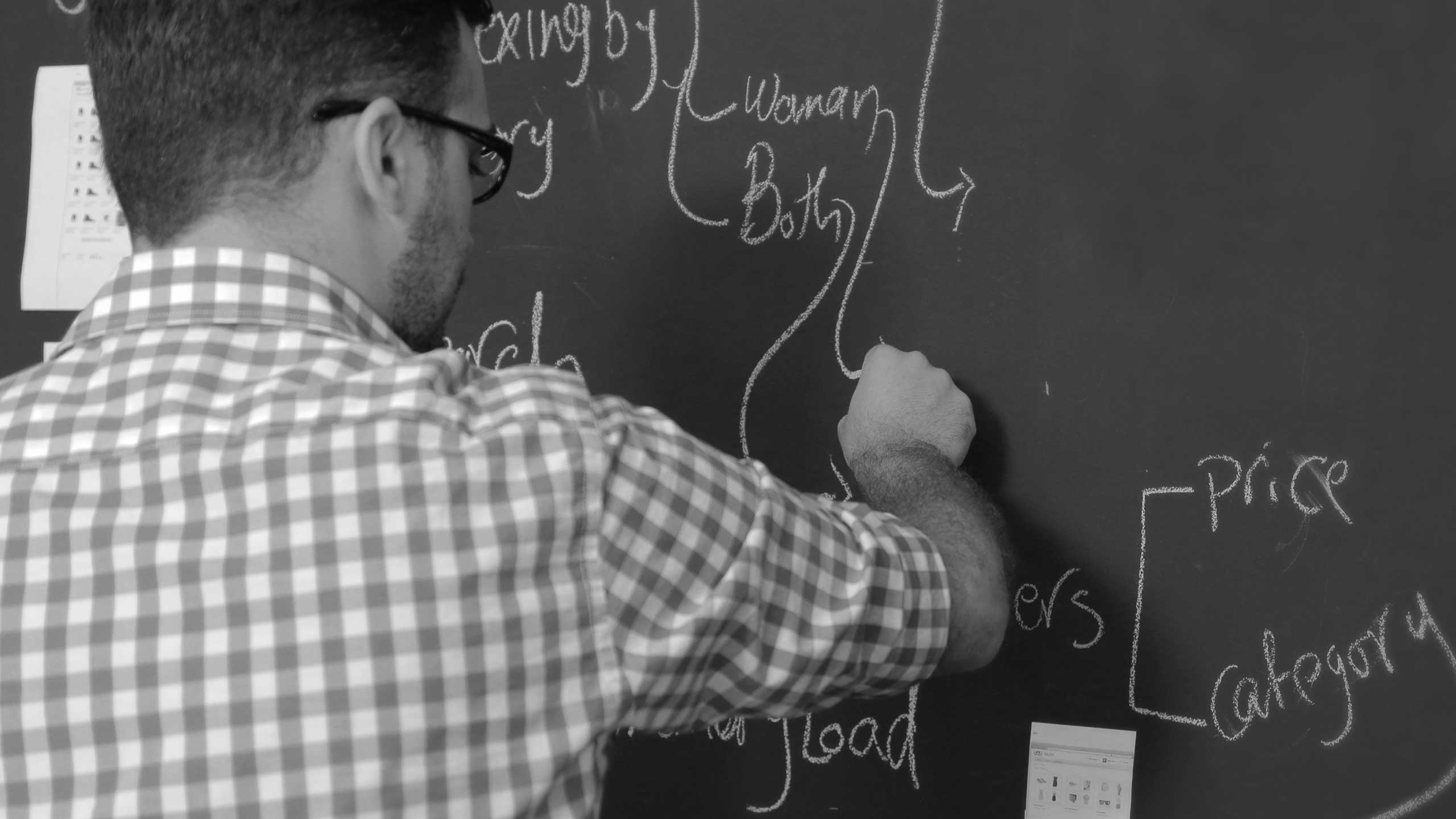 - 14 -
Execution
We developed a way to seduce users by implementing multiple growth hacking practices and emotional triggers to evolve from the usual visual design to a deeper thoughtful psychological experiences. We also got to explore the fashion designs from Africa and the use of prominent colors and how they work well together, that's why we decided to choose these colors in the design.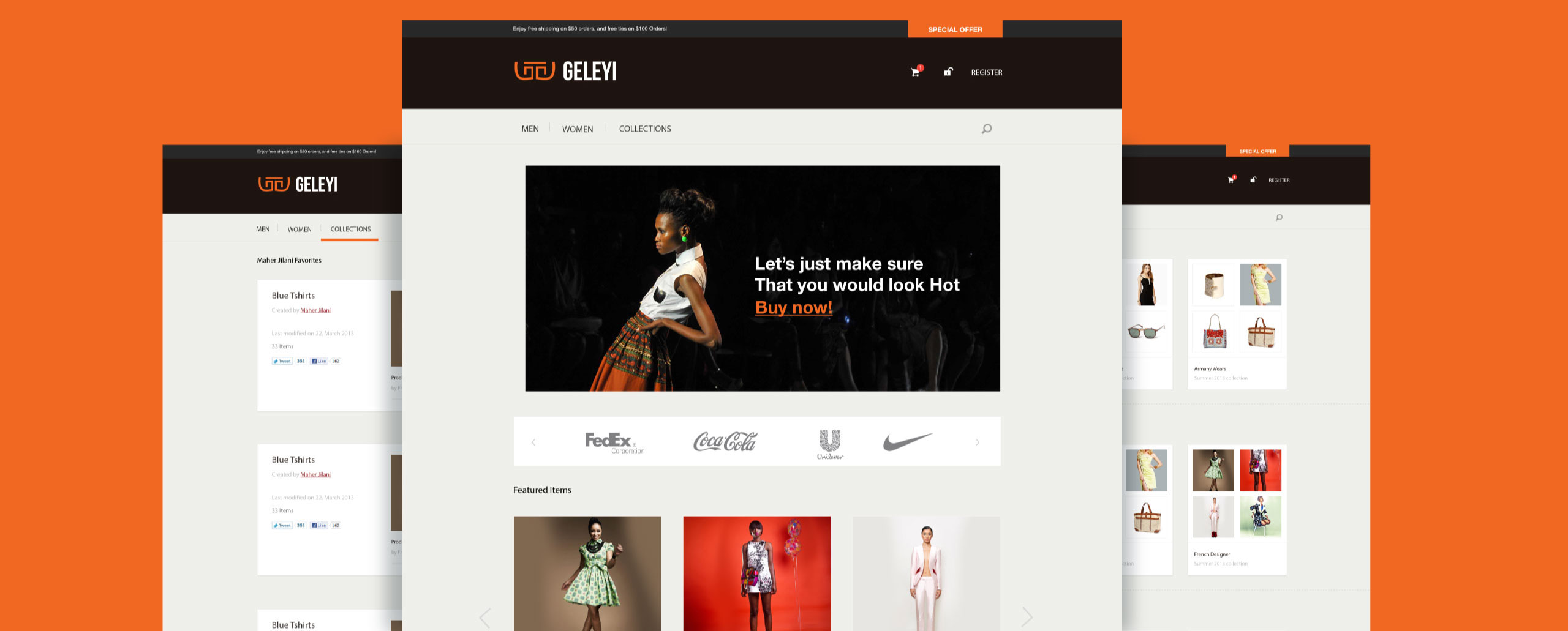 - 14 -
Responsive
With the gradual increase of online shopping from mobile devices and people adaptation to mobile and tablets. Responsive was a necessity, we developed a way to achieve the objectives of the web screen on all mobile devices.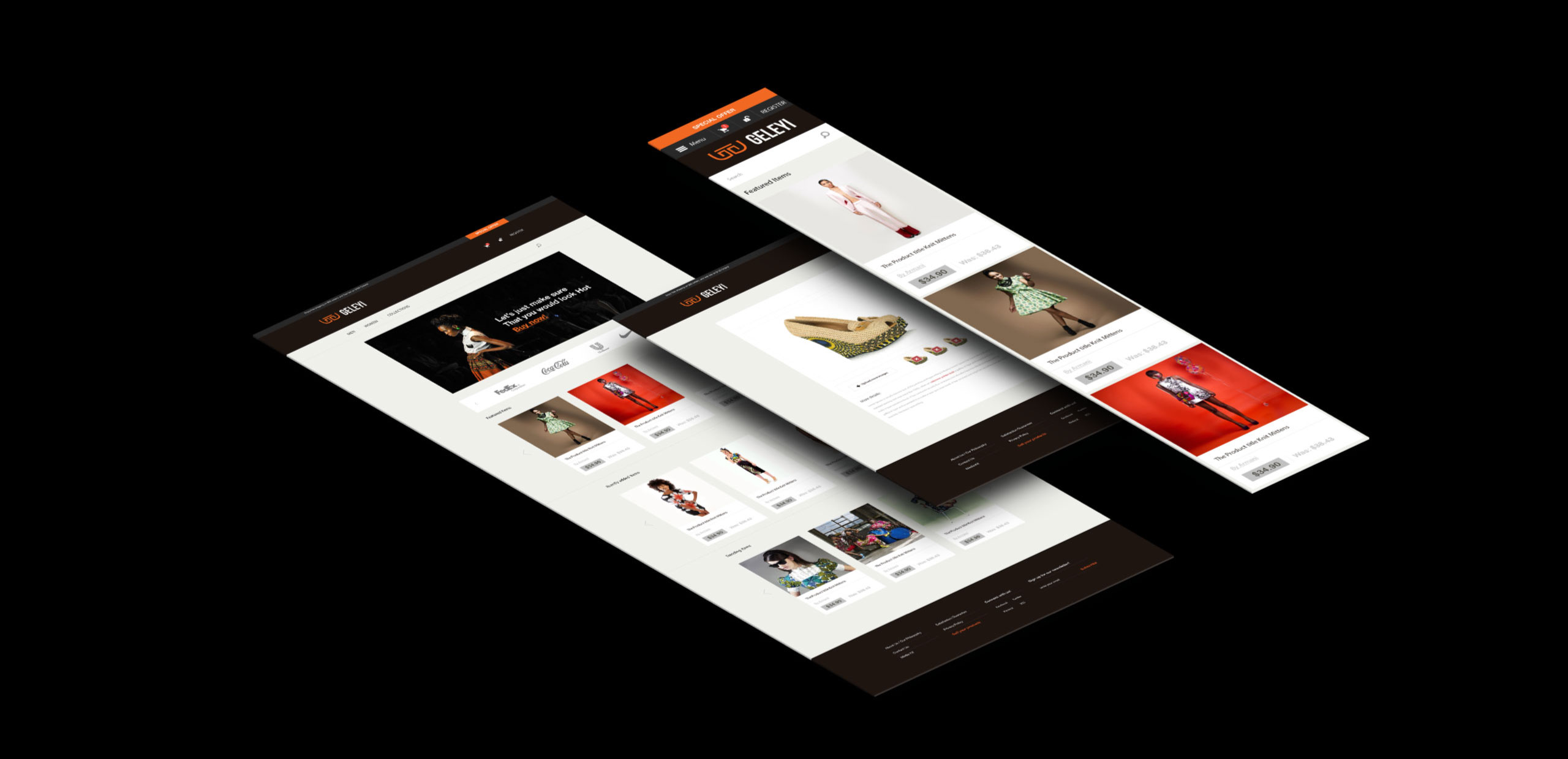 - 14 -
Outcome
Geleyi lived up to the challenge, a bespoke e-commerce site that improves the experience for the users as well as reaching the business goals. Geleyi website has numerous features that help users convert and engage, with a great focus on usability. Making the user journey a simple form of a choice from the cart to the checkout.