---
BACKSTORY

Mawdoo3 recognised the need to fill the gap between the number of Arabic internet users and the availability of Arabic content online. They approached us with a vision to enrich the quality and quantity of Arabic online content in creating Mawdoo3.com. The team was passionate and the project was very interesting.

CHALLENGE

The direction of writing influences how information should be placed; meaning, working with LTR languages, the most important information is usually placed in the upper-left and the least important in the lower right. And this is because of the eye movement and how it scans the site. Therefore, we know we should mirror the website, images, and content placement.
- 11 -
WIREFRAME
When designing a content centered platform, we focus on developing a readable, accessible, user friendly information design which ultimately leads to a search engine friendly website. We constructed the website based on the content and the structure of paragraphs, titles, images and related articles. We also adapted to the RTL language and gave it the most suited look and feel.

- 11 -
READABILITY
The comprehensive meaning of readability for users is "look and understand", what we call scanning. To do that we focused line length, space and contrast, alignment and other elements that affects the readability. We took tested the best approaches and studies the practices in the Arabic language and that reflected on the used font and size.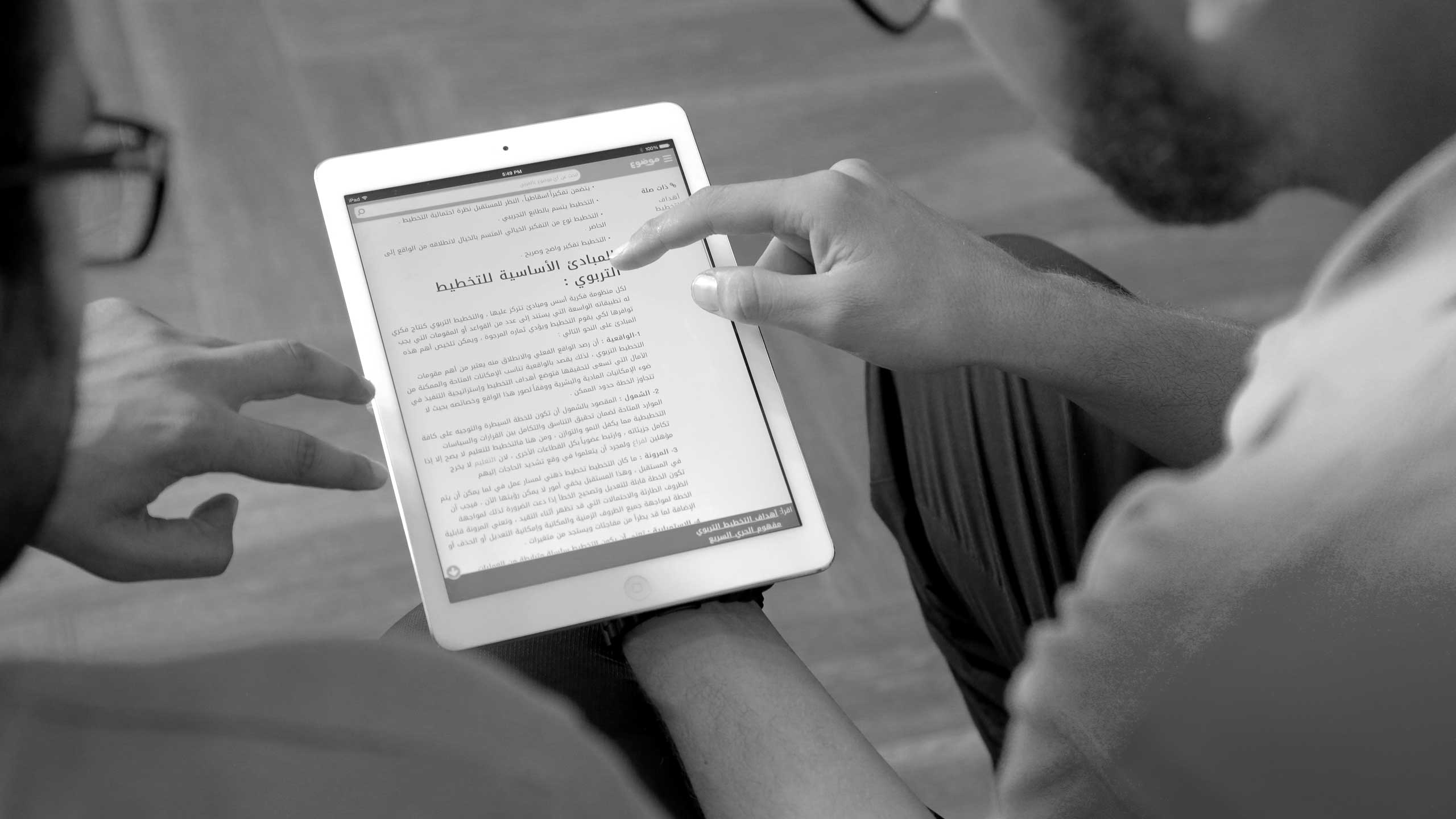 - 11 -
OUTCOME
Mawdoo3.com gets 27,683,746 monthly unique visitors to the site, sharing comprehinsive articles about, well, everything. With guest blog posts and specialists reviews Mawdoo3 has become the encyclopedia for arab users.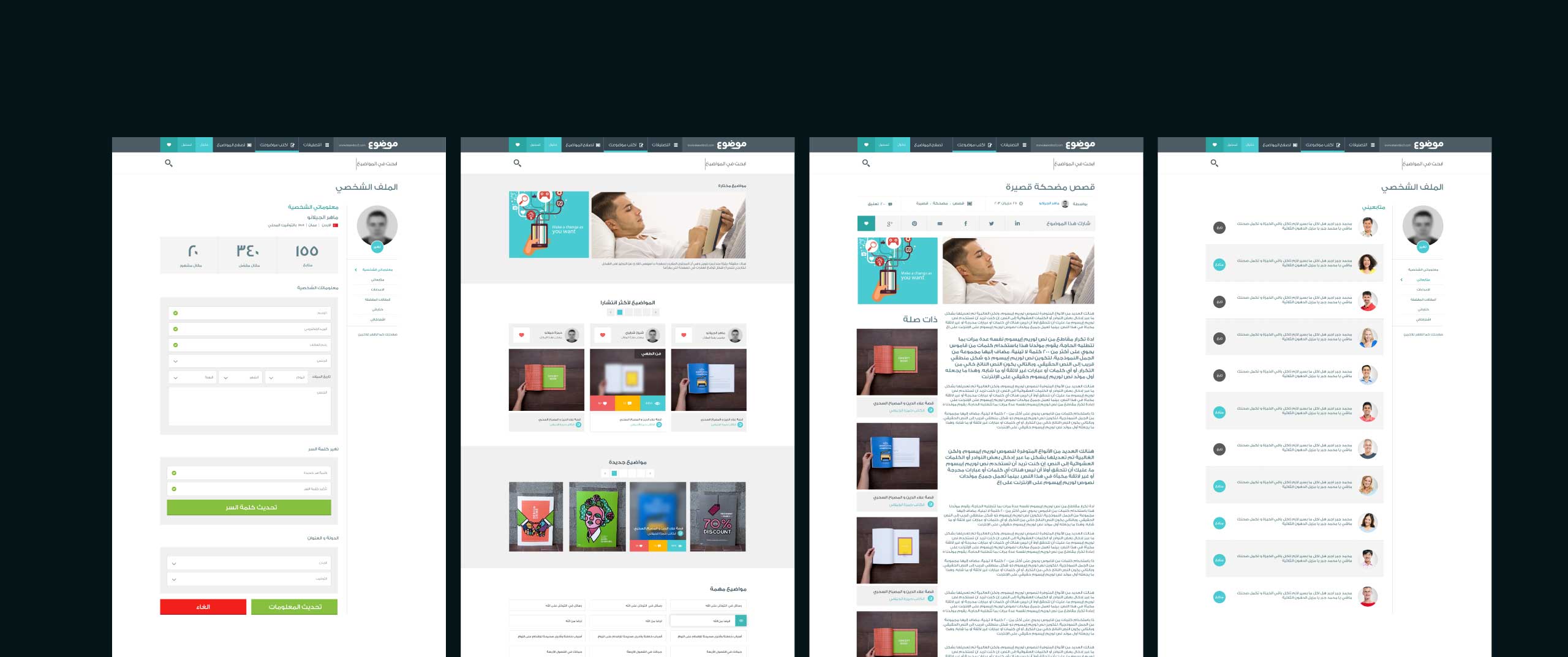 - 11 -
Responsive
The content was our main concern in this project, we wanted to give the client a chance to shine, with responsive images. While there may not be an 'official' solution for responsive images, we knew we had to find a solution to use right now, and give us positive results without resorting to too many hacks or code workarounds.