---
Backstory

StartupJo is an online platform that helps Jordanian Startups connect with the world. Start ups often want to connect with other startups, companies, organizations, mentors and investors from around the world. This website offers that and much more to help startups grow and share their success stories.

The Approach

In close consultation with the client, we developed a plan to build the community website around rich content and engaging startups profiles, also allowing direct investment, communication and display services. We based the design on grid to improve the experience and help users achieve goals in the easiest and simplest way possible.
- 6 -
Branding
Creating the visual part of the brand was based on a great source of inspiration, we wanted to combine startups with a Jordanian identity to show. Working with grayscale colors, we wanted to avoid dull visuals, playing around with texture and contrasts of colors and the direction of the brand, for a more relevant identity.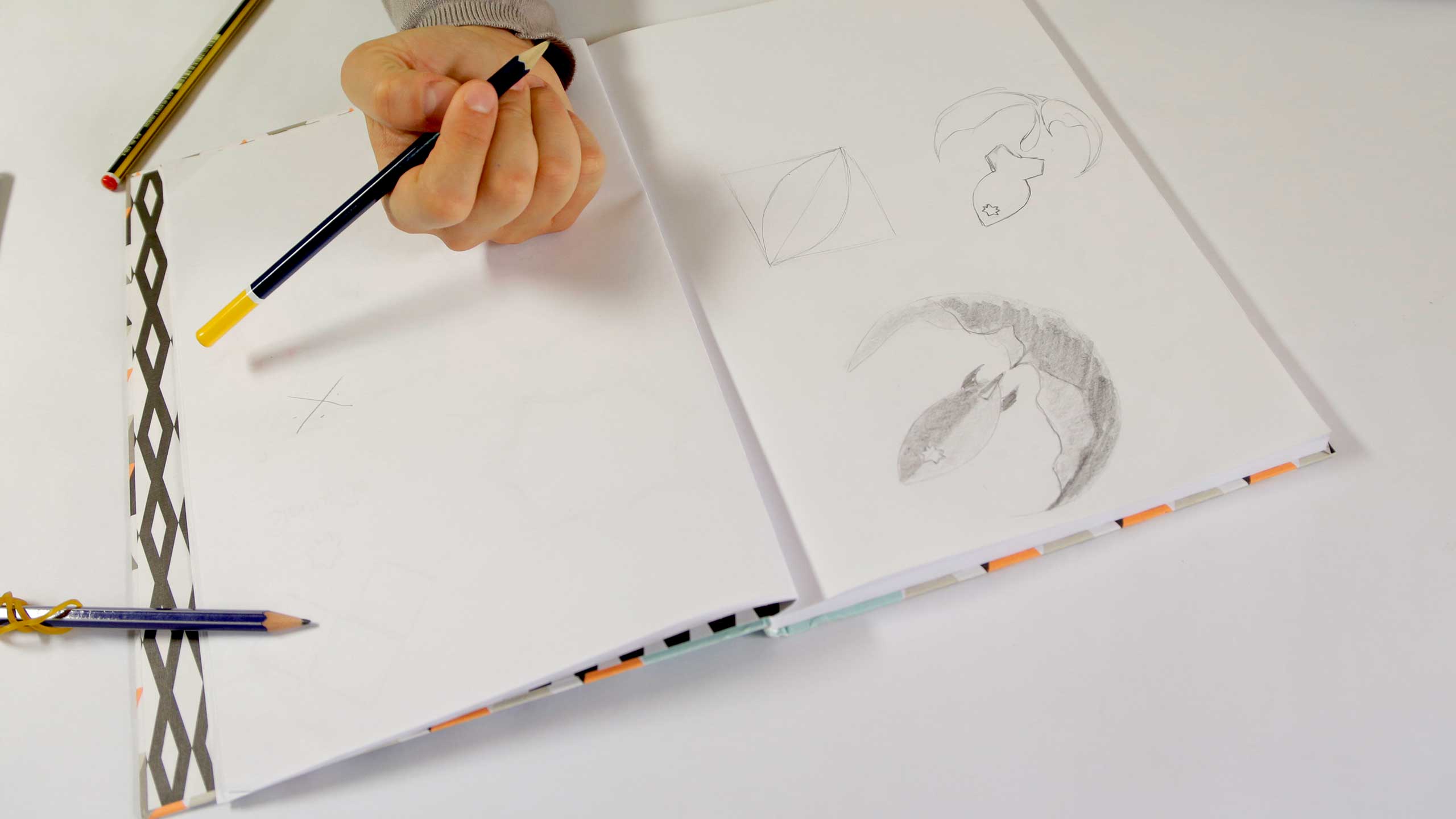 - 6 -
SiteMap
The goal is to help users find information and complete tasks. We created the sitemap to get the most suitable way for the information hierarchy, understanding how the pieces fit together to create the larger picture. Plus, how items relate to each other within the system.

- 6 -
Wireframe
Balancing between the major elements of the design, CONTENT, CONTEXT and USERS. That's why we implemented grid based design to improve the experience, frame the content and enhance the user experience by creating predictable patterns for users to follow. Allow for an organized methodology for planning systematic layouts.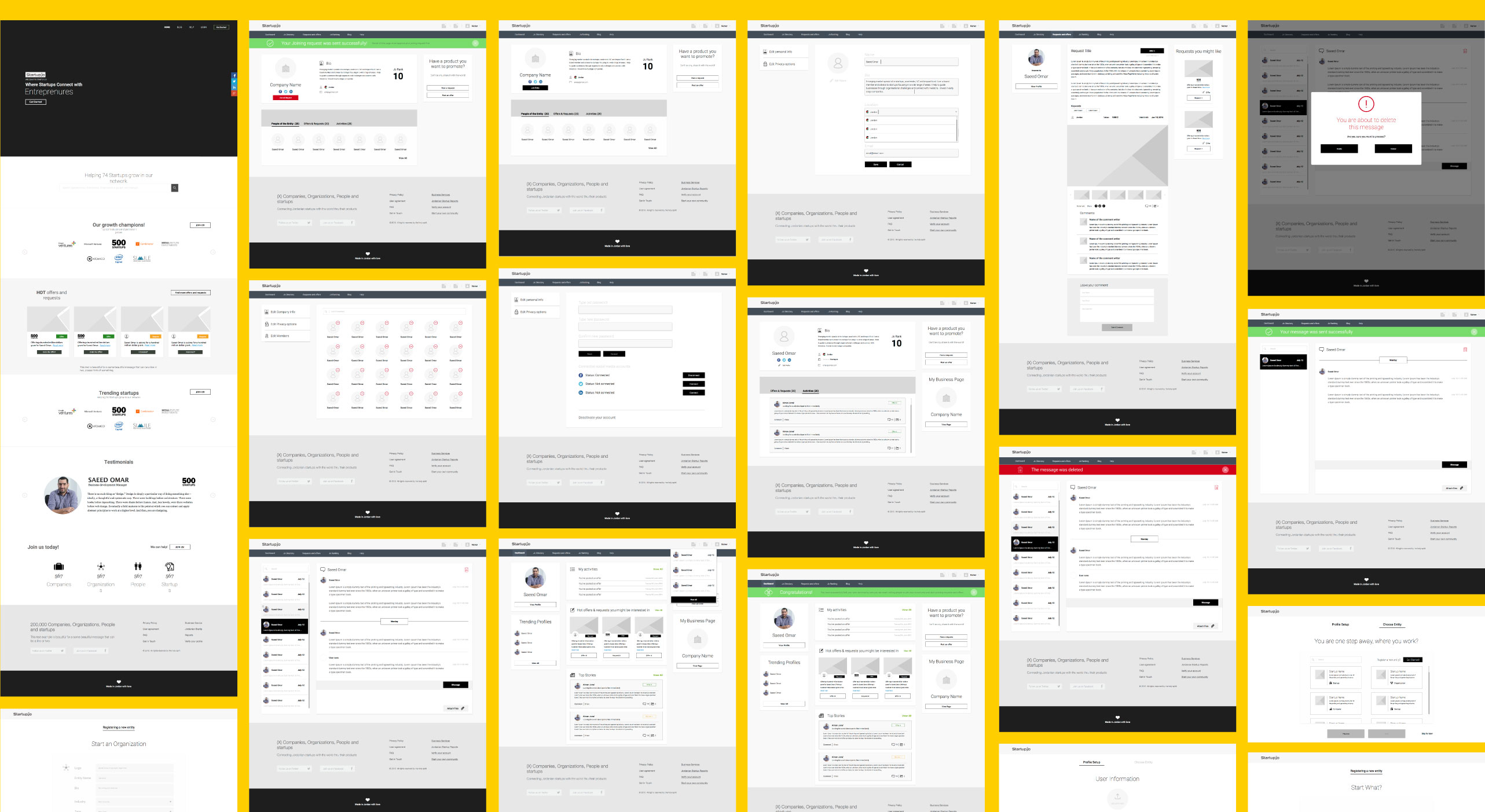 - 6 -
Visual Design
Focusing on the aesthetics of a site and its related materials by strategically implementing images, colors, fonts, and other elements. Creating a successful visual design does not take away from the content on the page or function. Instead, it enhances it by engaging users and helping to build trust and interest in the brand.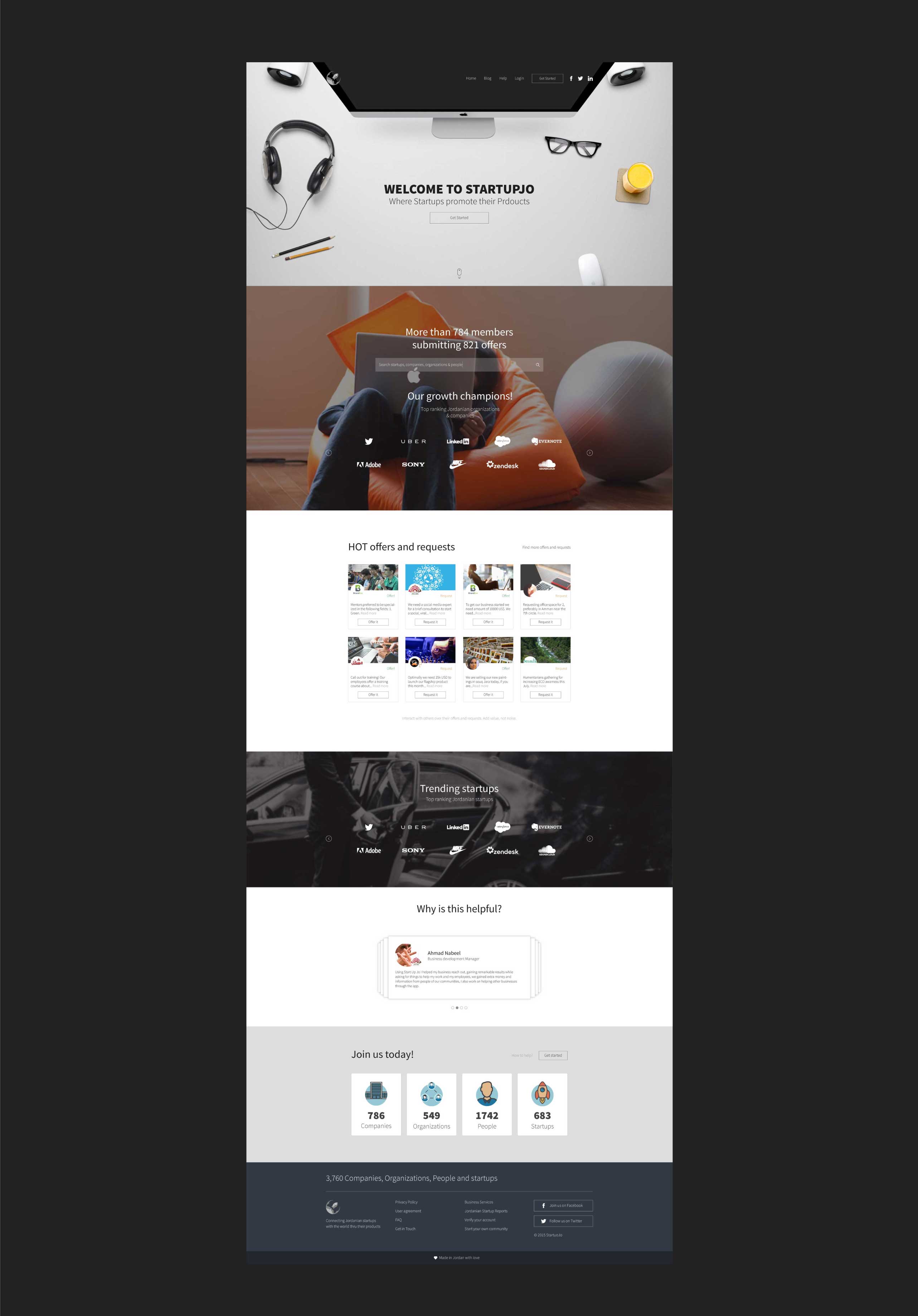 - 6 -
Outcome
The outcome is a flexible and rewarding platform for startups and investors, where they can promote their work and reach a vast resource that helps them growing their businesses and reach out. The platform is well prepared to continue to engage users, encourage participation.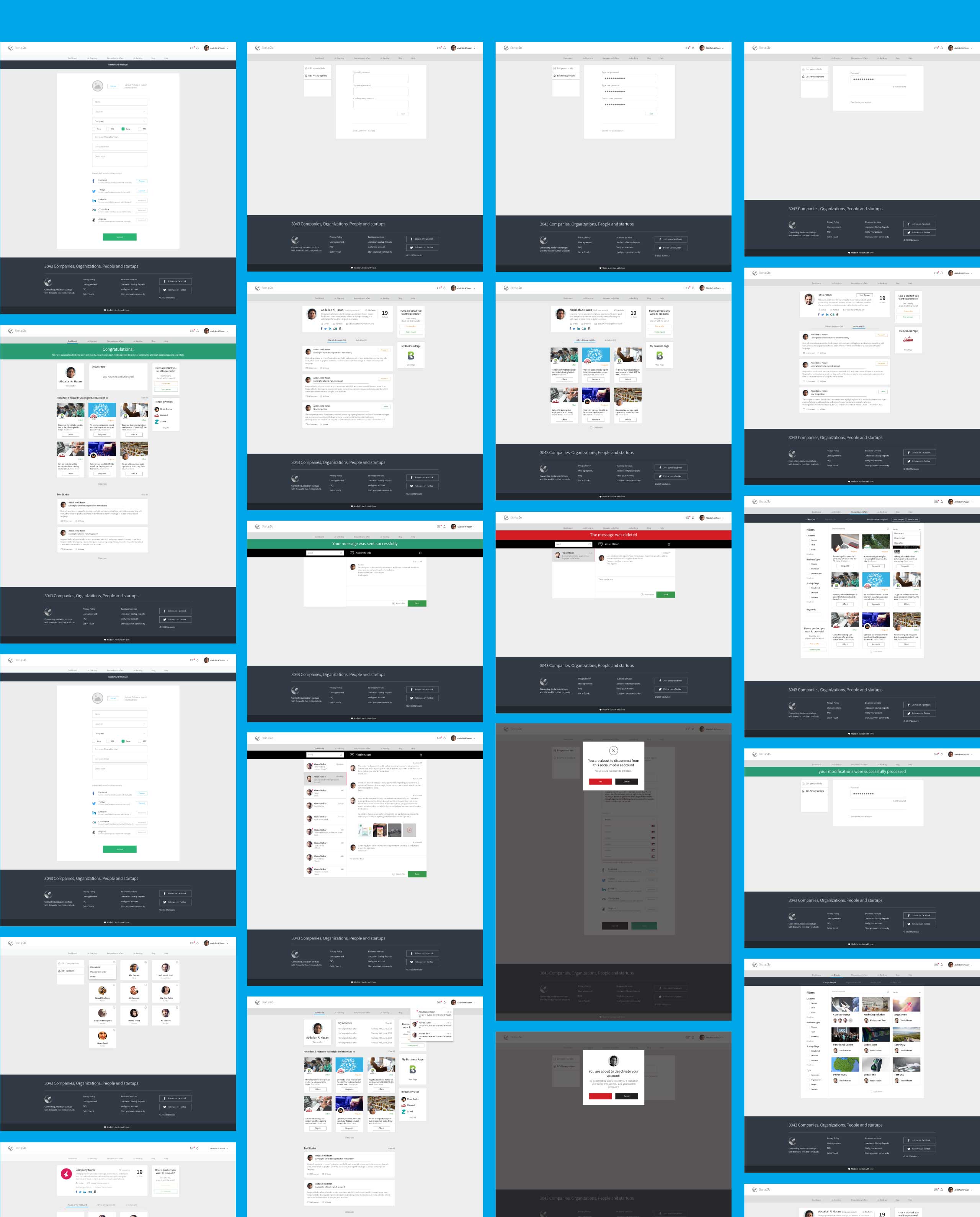 - 6 -
Responsive
Creating a fundamental shift in the way we work and organize information for the 21st Century. Thinking mobile first to make the information adapt to screen length and width, working with a full grid system helped us improve the result and create a full responsive site.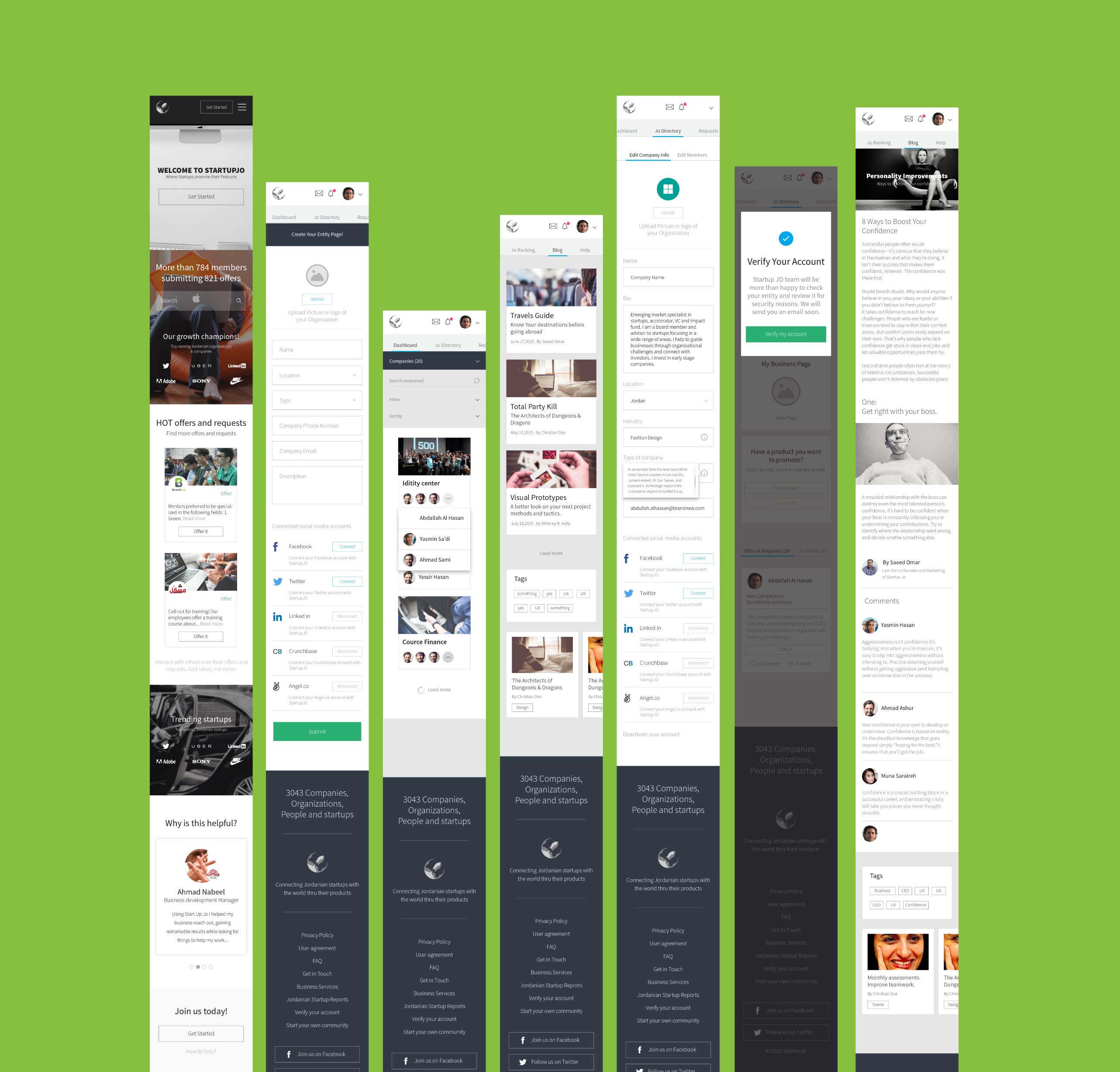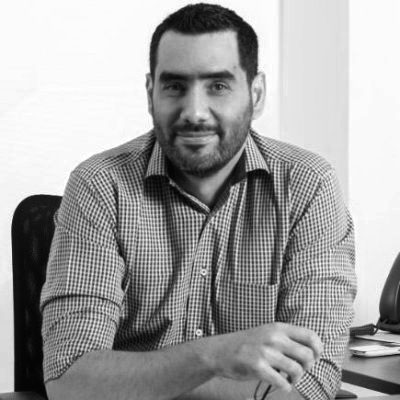 Plexable is an agency that truly gets UX. With their talented team and amazing capabilities, they were able to transform our web application to easily acquire all the customer segments we were previously targeting through ads.
Saeed Omar, Founder and Director