---
Backstory

Looking from my hotel window I see rain drops and a little sunshine escaping from the clouds. It's a sight for everyone to see. So I take a picture add caption "cloudy with a chance of rain and opportunities". With Weleo, you can share the weather, location and the climate conditions, and because we're always on the move, we thought of sharing the weather with friends; or the whole world. Weleo your weatherman has become digital and social.

Challenge

Weleo was not as easy as we thought, the idea had great potential but the targeted group was not clear at the beginning, and since we couldn't build the application on assumptions, we made our research and put the groups under 2 categories: tourists and work travellers. Designing for these groups was a way to get more out of the idea as well as empathise with the potential users.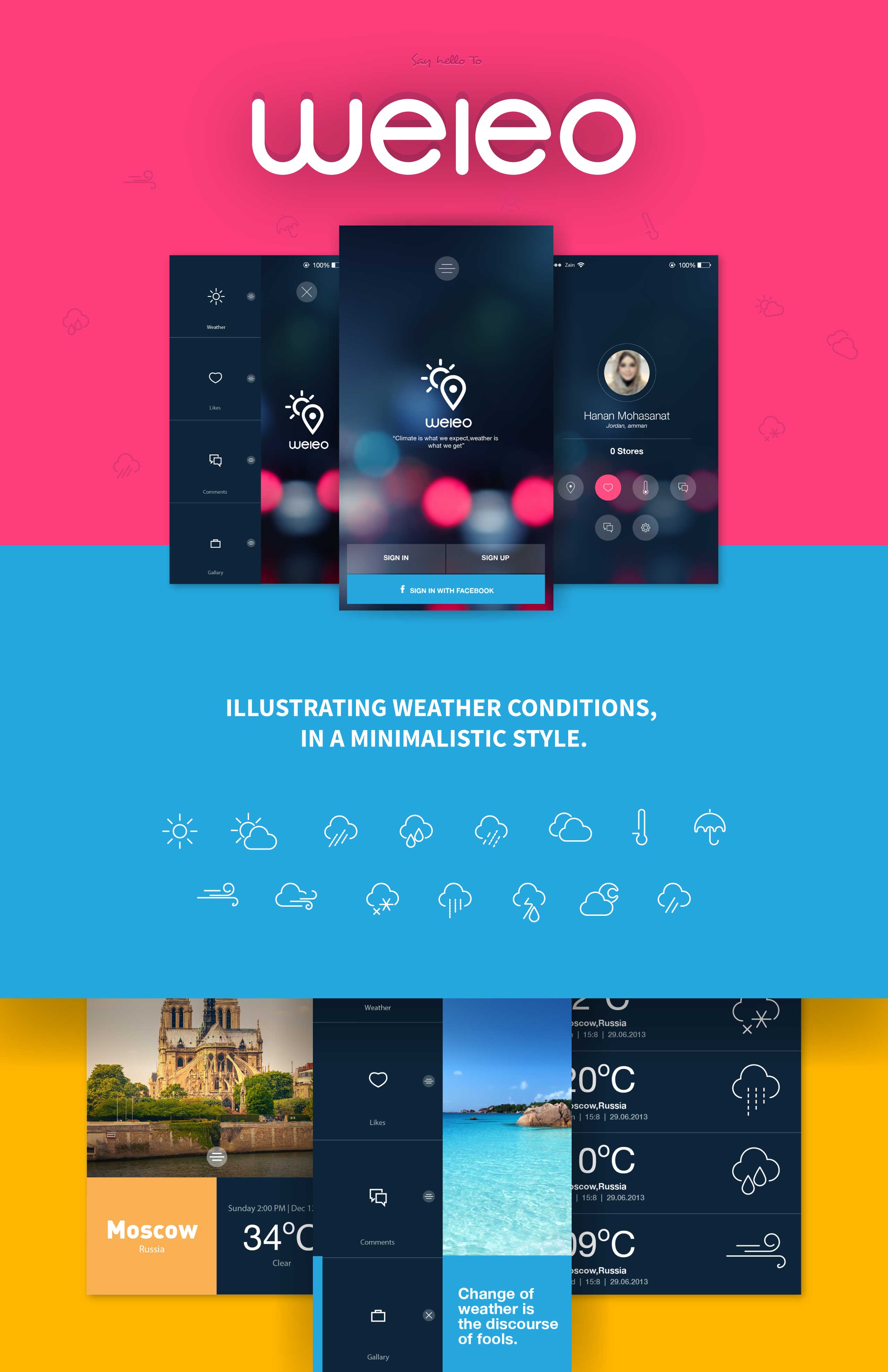 - 2 -
PERSONAS
We always make our products as humane as possible, based on our research we built personas to help us stay on track. Implement empathy and introduce the users to the team. The personas challenges were studied and addressed in the app functionalities.